McKinney music, arts festival scheduled for mid-April; Raising Cane's opens in Plano and more news in DFW area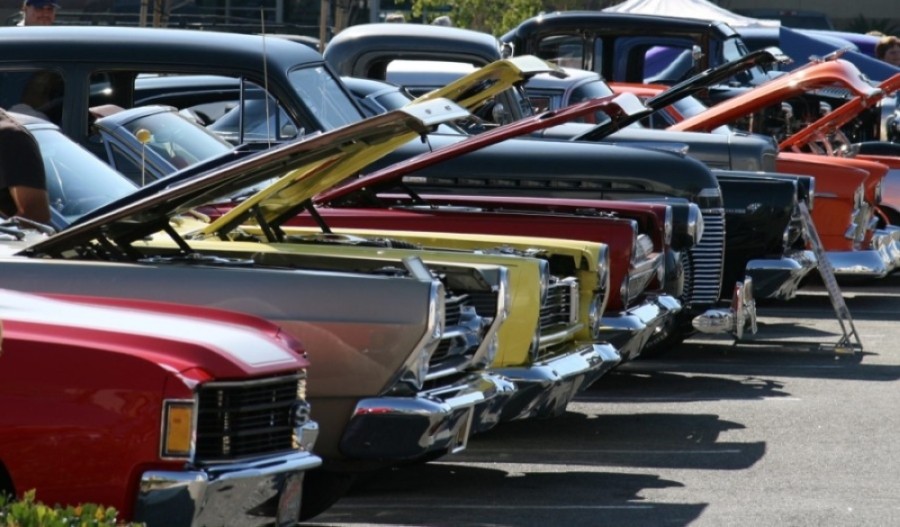 The Plano-McKinney Music & Arts Festival will include an exhibition of vintage cars. (Courtesy Outlaw Nation)
Read the latest business and community news in the Dallas-Fort Worth area.
Mckinney
Plano-McKinney Music & Arts Festival scheduled for mid-April
Collin County Commissioners unanimously approved a mass gathering permit for the 2021 Plano-McKinney Music & Arts Festival.
The festival is scheduled for April 17-18 at Myers Park and Event Center, 7117 CR 166, McKinney. Organizers of the event estimate 3,000 people will attend, but said up to 5,000 people could pass by each day.
Grapevine-Colleyville-Southlake
Grapevine's Main Street Fest gears up for the return of spring
Grapevine's famous Main Street Fest will return to downtown City on May 15-16 with some changes from previous years to maintain safe health guidelines.
English pub From Across the Pond moves to Colleyville
The English restaurant and pub From Across the Pond has moved to 1101 Cheek-Sparger Road, Colleyville. It reopened for food service in March. The old pub location closed in August 2020 due to COVID-19. Delivery and pickup services have been operational since November.
New car wash near Grapevine Mills shopping center opens in fall 2021
A new Q car wash will open in November 2021 at 3851 Grapevine Mills Parkway, Grapevine. The new eco-friendly car wash will be adjacent to the existing RaceTrac gas station and convenience store and will recycle 85% of the water it uses.
Frisco
Texas Health Breeze Urgent Care opens two branches in Frisco
Texas Health Breeze Urgent Care has opened its doors to patients in two locations in the past few months. The first location opened on February 2 at 2855 Preston Road, Frisco, and can be reached at 469-495-9118. The second opened on March 2 at 2552 Eldorado Parkway, Ste. 550, Frisco, and can be reached at 469-495-9114.
Lewisville-Flower Mound-Highland Village
Midnight Custom Cars moves to Lewisville Industrial Park
Lewisville City Council has approved a Special Use Permit for Midnight Custom Cars to offer minor automotive work in the Alltrades Industrial Park at 1504 Eagle Court, Lewisville.
Sephora opens at Flower Mound on April 9
Sephora will have a grand opening on April 9 at The Highlands of Flower Mound, 6101 Long Prairie Road. The cosmetics company was founded in France in 1970 and opened its first store in the United States in 1998. The stores offer makeup, perfumes, skin care products and more, and the company offers classes in-store and virtual beauty products and a customer loyalty program.
Plano
Raising Cane's opens new location in Plano on Coit Road
Raising Cane's opened a new location on April 6 at 6060 Coit Road, Plano. The Louisiana-based restaurant is known for its chicken fillets, wavy fries, coleslaw, Texan toast, and signature Cane sauce.
Zalat Pizza Celebrates Fifth Anniversary of Independence Parkway Location in Plano
Zalat Pizza celebrated its fifth anniversary on March 7 at 7224 Independence Parkway, Ste. 316, Plano. The company specializes in specialty and traditional pizzas made with homemade dough and sauce and all-beef pepperoni cooked in old-fashioned deck ovens rather than on conveyor belts.
Karin Shaw Anderson, Sandra Sadek, William C. Wadsack, Miranda Jaimes, and Kira Lovell contributed to this report.