Is TikTok corrupting the music industry?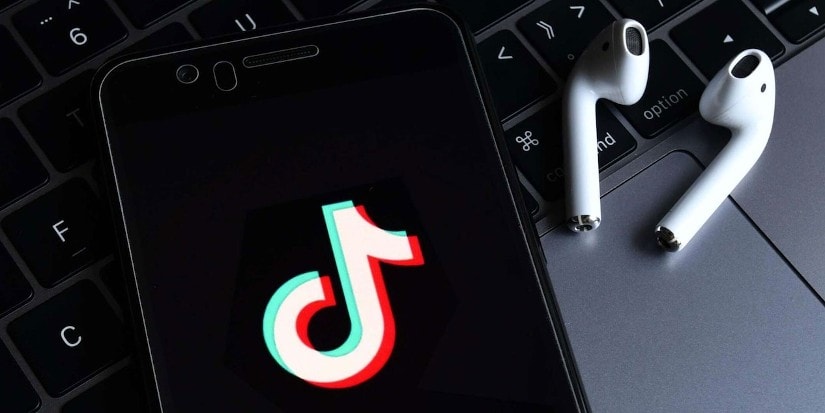 The popularity of TikTok has changed the way most of this generation works. These days, if you need makeup tutorials, vacation ideas, or even dating advice, you can open the app and you're just a few clicks away from what you're looking for. More importantly, it is known as the place where all trends are skyrocketing, especially when it comes to music.
The onset of the pandemic has become a pivotal time for dance challenges. The COVID-19 lockdown in 2020 encouraged Gen Z and Millennials to explore creative ways to entertain themselves, leading to dance routines and their corresponding songs going viral, such as "Savage" by Megan Thee Stallion and Doja Cat's "Say So" to name a few. While it's a fun way for consumers to discover and get hooked on new music, it's become an exhausting routine for music artists to follow.
Just over a week ago, Halsey broke her silence on how she's being forced to release her next music. According to the singer-songwriter, she has very little say in the process. "Basically, I have a song that I love and want to release ASAP, but my label won't let me," Halsey written in a TikTok video, which would play the unreleased track in the background. "I've been in this industry for eight years and I've sold over 165 million records and my record label says I can't release [the song] unless they can fake a viral moment on TikTok. She added, "It's all marketing and they do that to all artists these days. I just wanna release music, man, and I deserve better, TBH. I'm tired."
Then Halsey's clip went viral, and it still didn't help — at least not immediately. "I spoke to my label tonight after my TikTok meltdown," she said. wrote. "They said, 'Wow, TikTok is going really strong! I was like, 'OK cool, so can I release my song now?' They said: 'We will see!' Tell me again how I make this up.
On May 31, she finally revealed that the next song should be released soon. "I didn't expect so many conversations on this record," she said. tweeted. "All I know is I wanted you to hear it and now you can. 'So Good' — song on June 9 and video the next day.
Halsey is not the only artist to express this problem. Others, including FKA Twigs and Florence + the Machine, expressed a similar issue this year. "The label [is] begging me for 'lo-fi TikToks' so here goes. Please send help," Florence Welch wrote in a video of her singing "My Love."
Then you have other artists like Bad Bunny, who regularly throw creative TikTok dance challenges to songs, which always tend to go viral. Although the Puerto Rican native hasn't openly said whether or not he likes making the videos, he still delivers, which brings me to my next point. All artists are different and there is no one way to do good marketing. Rather than forcing creatives to do something that doesn't feel natural to them, they should be allowed to explore what feels most authentic to them and go from there.
In reality, TikTok isn't ruining the music industry, it's the record labels. In most cases, this type of control stifles creativity. This makes the work of musicians superfluous because their passion for music is no longer enough, especially in a negative environment. That's why so many artists like Doja Cat want to leave the music industry, because it's not about art anymore. It's a question of marketing, money and influence with the majority of record companies.
Issa Rae said it best when describing the music industry. "It's probably the worst industry I've ever encountered," she told the Los Angeles Time in December 2021. "I thought Hollywood was crazy. The music industry, it has to start over. Conflicts of interest abound. Archaic mentalities. Crooks and criminals! It's an abusive industry, and I really feel for the artists who have to make it happen.
Something has to change, and it's not TikTok.