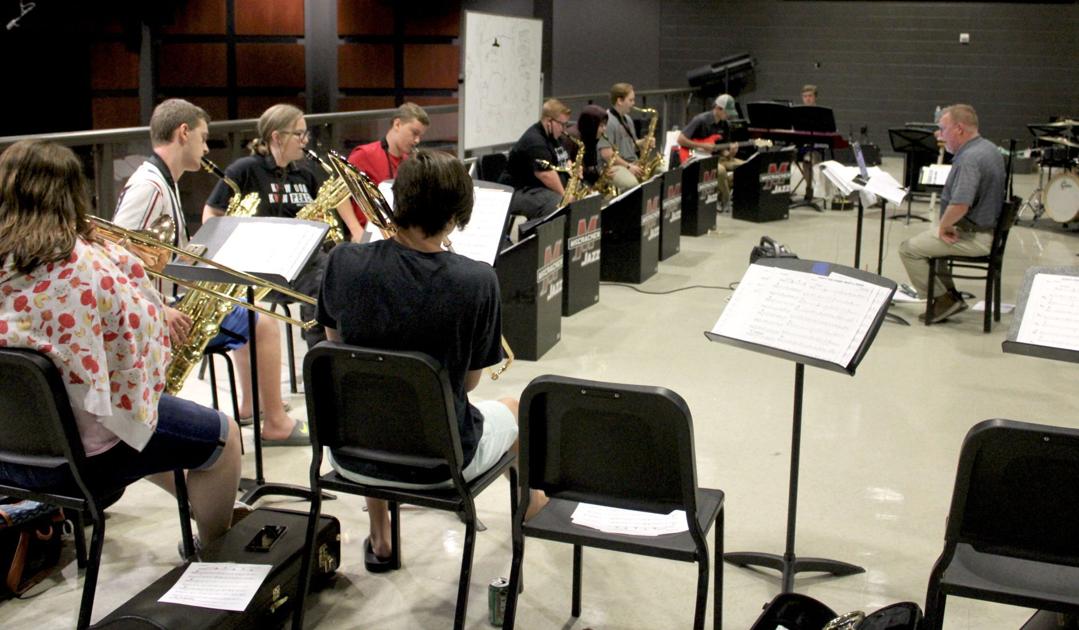 Hot August Blues promises to be a "McBig" deal. Here's why | New
In a rare event – perhaps for the first time – the Kenlake Hot August Blues Festival will feature a high school band, and that band will be the McBig Band of McCracken County High School.
The jazz band's performance will take place at 4:30 p.m. on August 27 at the Kenlake State Resort Park Amphitheater in Aurora off the US 68 / Ky. 80.
Kelley Ray, director of the group, said the festival – marking its 32nd year – opened a second stage this year and contacted them to have the group perform.
"We're going to play traditional Big Band stuff like 'That Old Black Magic', the big old Billy May arrangement," he said. "We're doing some really modern Gordon Goodwin stuff. We're doing something that kids really enjoy, called "Always Simpatico", and they can really push this one. It is really noisy.
"We have about 75 charts in our book. We can play dance concerts for about three hours – and we've done that many times. "
Ray said the group will perform pop tunes including "Don't You Worry About a Thing" by Stevie Wonder, "Oye Como Va" by Santana and "Little Bitty Pretty One" by Bobby Day.
The group will also perform "The Opener" by Carl Strommen played by the NBC Orchestra in "The Tonight Show Starring Johnny Carson".
"We're going from level 2 to level 5," said Ray, indicating a difficulty level of medium-easy to medium-advanced. "The McBig Band is a good group. We are working on it.
Ray was the director of the jazz program prior to the opening of McCracken County High School in August 2013.
"I started doing jazz here in McCracken when I was in Lone Oak," he said. "I usually had a big group there, but when we got here it was a much bigger school.
"We have two big bands: The McBig Band is my best band – auditioned – and the other band is for kids who may never have played jazz before or are just learning to understand it. I call them the D Band, for "development group". "
The McBig Band is made up of 19 performers: five saxophones, five trumpets, four trombones and a rhythm section of guitar, piano, bass drum and an auxiliary percussionist.
"I usually have a few freshmen that I audition and bring in," Ray said. "I'm still rebuilding. We lost some very good seniors last year. One of the children I have will be in second grade this year; she came in first grade last year knowing that we were losing two trumpeters.
"I brought in a first grade trombone because we lost our main trombone. So we are just moving some people. "
Ray was excited – you could say "jazzy" – to perform at the famous blues festival next month.
"Jazz is my favorite part of the day; I'm living for the sixth period, "he said. "I have a great group of kids. It is a great honor.
"We're getting to where we do a lot of festivals around, and we appreciate that. We will be doing the YAC-toberfest on September 30th. We usually play at the Lower Town Arts and Music Festival.
During the school year, the McBig Band performs at an out-of-school event at least once a month.