Dreamer Boy and Josie Dunne Headlining MSU's Music Maker Productions Welcome Show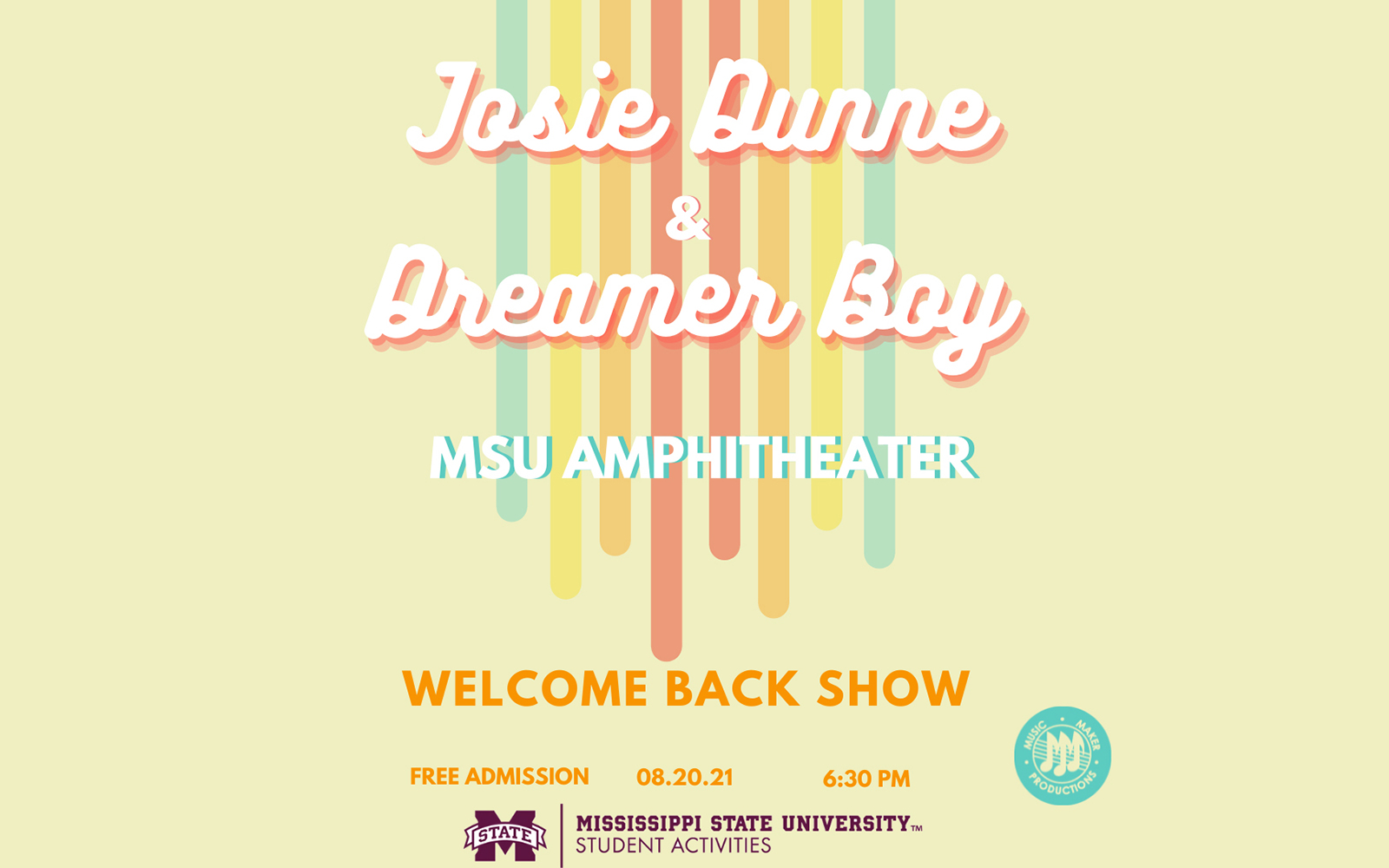 Contact: Mollie Brothers
STARKVILLE, Mississippi – Music Maker Productions of the State of Mississippi welcomes new and current students to the Starkville campus with a concert on August 20.
Free and open to the public, the 6:30 to 9:30 p.m. event is held at the MSU Amphitheater. Co-headliner Dreamer Boy will continue at 6:30 p.m., followed by Josie Dunne at 8 p.m.
Nashville-based "cowboy pop" musician Dreamer Boy released his debut album in 2018 and has since had his own sold-out show. He has also opened for artists such as Still Woozy, The Marías and Omar Apollo, and most recently he supported Wonderland cover star Clairo on his European "Immunity" tour.
Hailing from the Chicago area, soul-pop singer Josie Dunne released her first single in 2018. Over the next year, she delivered a succession of upbeat singles, including streaming hits like "Ooh La La" and the Motoma collaboration "Sunday Morning".
Music Maker Productions is an MSU student organization whose primary goal is to provide quality contemporary entertainment to the college community. For more information on this event, visit www.msuconcerts.org or call the Student Activities Center at 662-325-2930.
MSU is Mississippi's premier university, available online at www.msstate.edu.